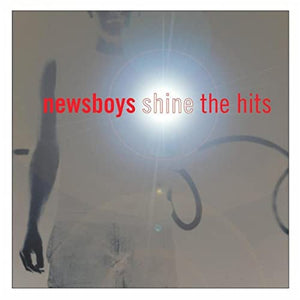 Shine: The Hits is the first compilation album by Newsboys. It was released in 2000, spanning recordings from 1988 to 1998 (songs from 1999's Love Liberty Disco, their latest studio album at the time, were left off the collection). Exclusive to the set were three new songs ("Joy", "Who?", and "Praises"), an update of their 1996 hit "God Is Not a Secret", featuring TobyMac, a remix of their hit "Shine", and an eight-minute "Mega-Mix" of several of their biggest hits. Also included is an extended version of "I'm Not Ashamed", which differs from the original album version.
TRACK LIST
-Shine
-I'm Not Ashamed
-Breakfast
-Reality
-To Me To Your Leader
-Joy
-Entertaining Angels
-Praises
-Spirit Thing
-Woohoo
-Step Up To The Microphone
-God Is Not A Secret Feat. Tobymac
Where We Belong/Turn Your Eyes Upon Jesus
-Who?
-I Got Your Number
-Mega-Mix